Course Overview Video
A short video about the course by the teacher.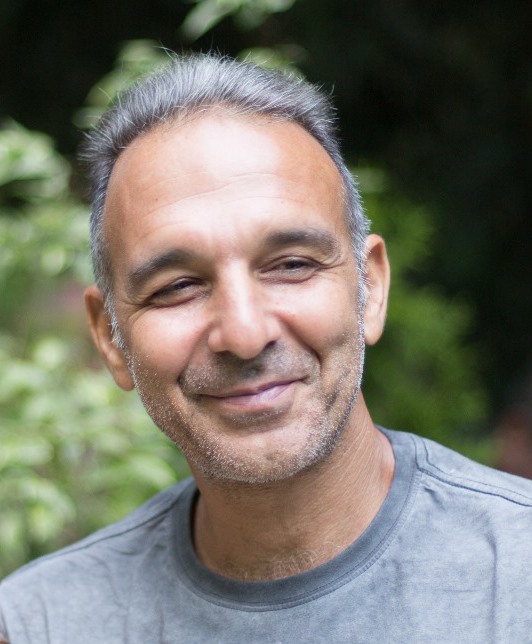 Devrim Zahir

I am honoured to be your guide on this transformative 21-day journey. Allow me to introduce myself. My name is Devrim Zahir, and I am a dedicated and experienced yoga instructor with a deep passion for the practice. Over the years, I have immersed myself in the study and exploration of yoga, and it brings me great joy to share this transformative path with you.
My yoga journey began over two decades ago when I discovered the profound impact it had on my physical, mental, and spiritual well-being. I have since trained extensively in various yoga disciplines, including Hatha, Vinyasa, and Ayurveda. I am also a certified Wim Hof method instructor and Freediving teacher trainer, which allows me to offer a multi-pronged approach to yoga that nurtures and supports each individual's unique needs. My teaching style is rooted in movement, breath, integration and experimentation. 
I believe in creating a safe and inclusive space where students can explore and deepen their practice at their own pace. I am committed to providing clear and detailed instructions, ensuring that you feel supported and empowered throughout your yoga journey.
Through my own practice and teaching experience, I have witnessed the transformative power of yoga. It is not just a physical exercise but a holistic system that nurtures the body, calms the mind, and awakens the spirit. I am here to share the wisdom and benefits of yoga with you, helping you cultivate strength, flexibility, balance, and inner peace.
I am deeply grateful to be a part of your yoga journey. Whether you are a beginner or an experienced practitioner, I am committed to supporting you every step of the way. Together, let's dive into this 21-day yoga asana course, explore the teachings of Yogani, and unlock the transformative potential that resides within you.

About the course

The AYP Online Asana Course is a 21-day journey into developing a personal Yoga Asana Practice.
Most days during the course, there is a video on the theory of asana practice followed by a practice video.
With Devrim Zahir as your guide you will embark on a profound adventure of discovery that will benefit your physical body in many ways, such as:
• Improve your strength, balance and flexibility.
• Ease stress and anxiety levels.
• Reduce lower back pain.
• Relax, to help you sleep better.
• Bring you more energy and brighter moods.
As well as:
• Facilitate the flow of Prana in your body.
• Prepare the body for pranayama and other subtle practices of yoga.
This program is not simply a physical exercise program but an opportunity to build the foundations of a lifelong journey of spiritual discovery leading to joyful and blissful living in your life today.
Part of the proceeds from these courses go to support Advanced Yoga Practices (AYP).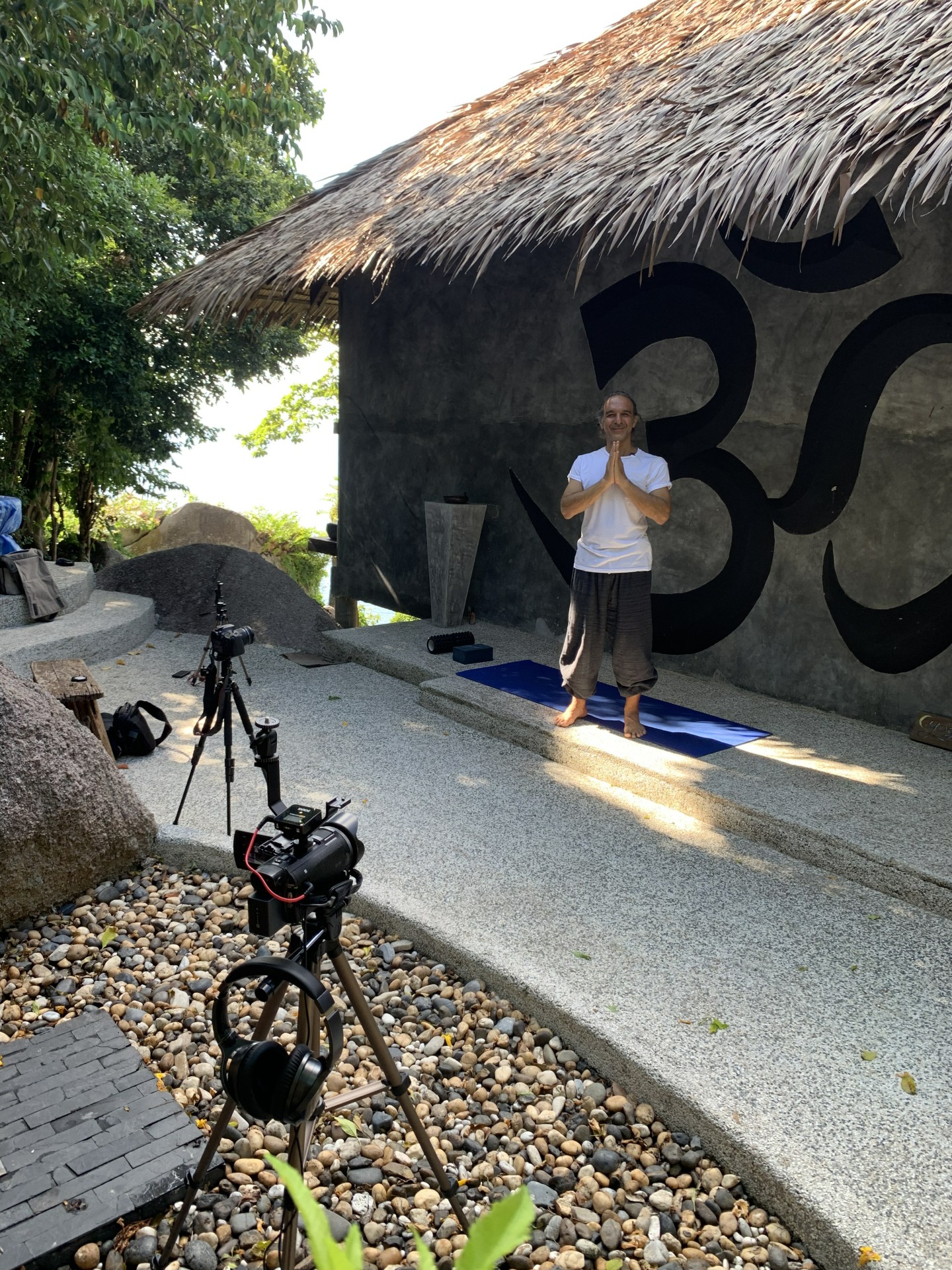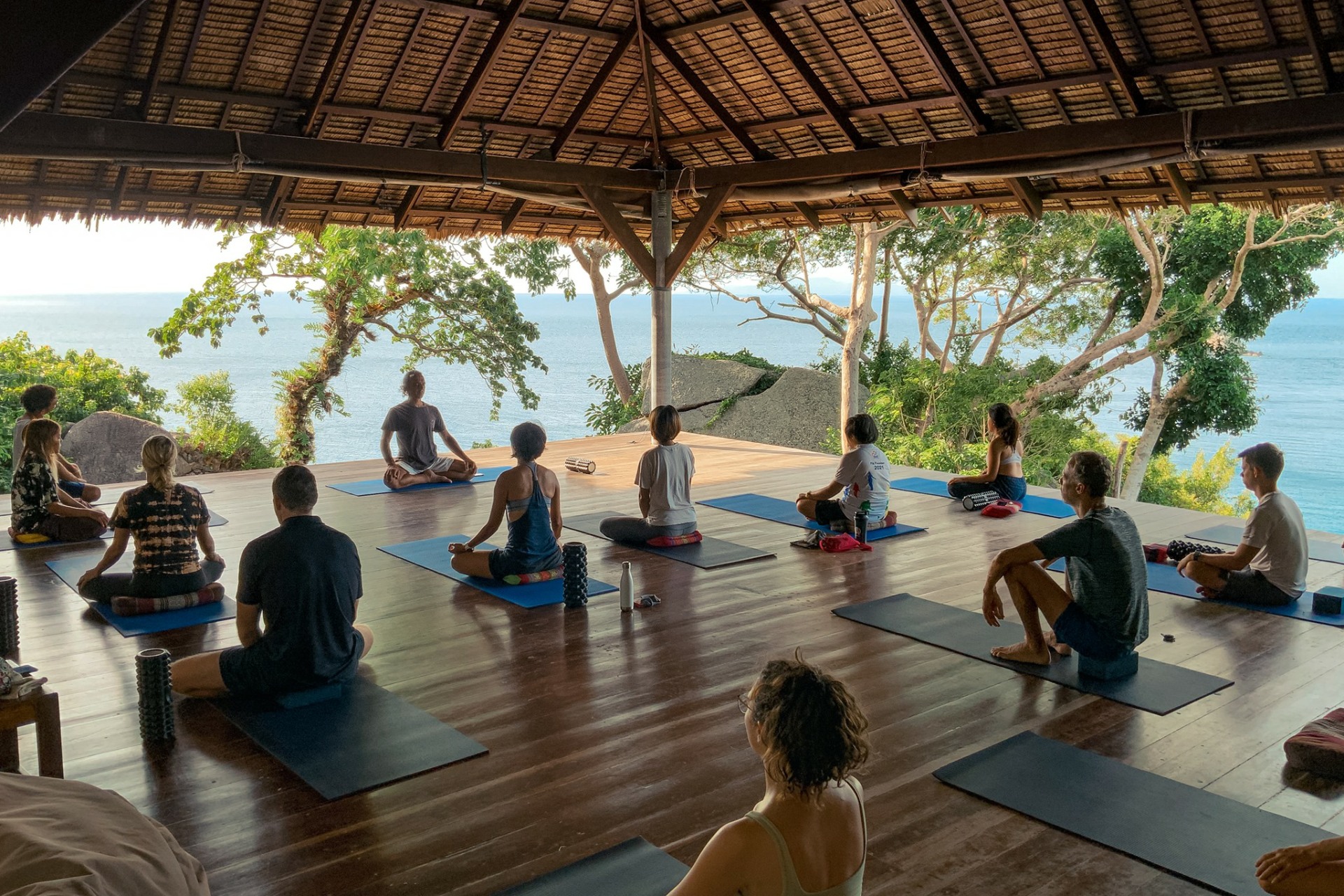 Overview
Each day you will pick up more knowledge, and by the end of the 21-days you will be fully educated in this important limb of Yoga, the practice of Asana.
The course is in pre-recorded video format, so you can go through it at a pace that suits you.
The course is rolled out over time, so each week you will get access to the classes and lectures for that week.
There will be the opportunity to ask questions each week using the comments feature.
Whether you are a beginner or advanced practitioner, Devrim will guide you through various techniques to build a strong, efficient and effective Yoga Asana practice.

Part of the proceeds from this courses goes to support Advanced Yoga Practices (AYP).

Study with a highly experienced teacher who has dedicated many years to the practice and teaching of yoga in India, Thailand and Europe.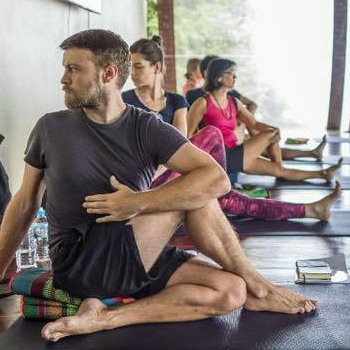 Learn some of the most effective asanas available in yoga today. An effective asana practice, energises the body, whilst simultaneously bringing it into a calm and balanced state, in preparation for meditation practice.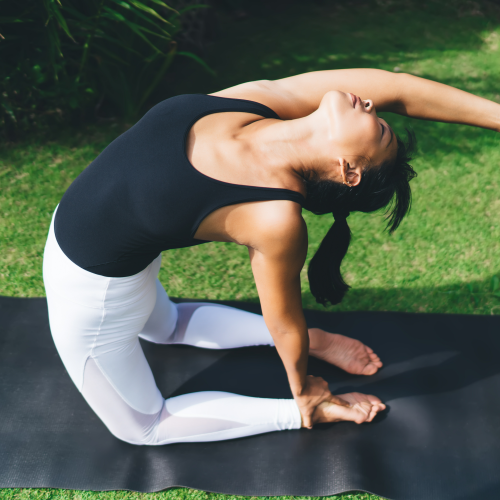 Learn how to use variations for poses, so that you can adapt any asana practice to suit your body, your stage on the spiritual path, and the time of day you are practising.

The curriculum
The AYP Online Yoga Asana Course gives you everything you need to become fully self-sufficient in Yoga Asana practice.
You will enjoy Devrim's loving guidance throughout the program. Each week he will take you through a series of carefully designed principles, tools and techniques, to increase your knowledge and effectiveness in Yoga Asana. As you absorb these lessons into your daily practice routine you will find yourself enjoying the many benefits of Yoga Asana practice.

The course includes:

• New teachings each day, covering the theory and practice of yoga asana, over a period of 21-days.
• Over 13 hours of content
• 43 Videos
• The opportunity to ask questions at the end of each week using the comments section.
• Two-years access to the course.
• 14-day money back guarantee
• The first 3 days of the course and the final practice video, are currently publicly viewable (see curriculum below)

Course Curriculum Outline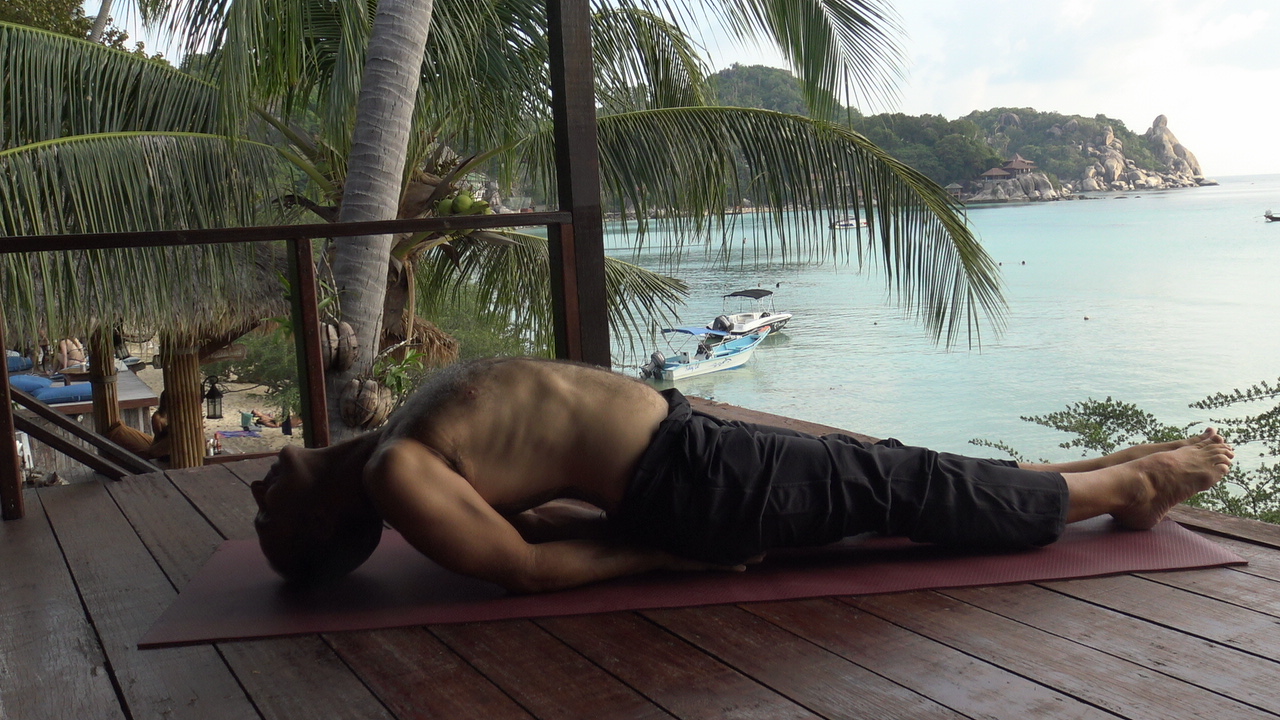 A Note from the Course Teacher
Welcome to the 21-Day Yoga Asana Journey! In this transformative course, we will explore the profound teachings of Yogani, author of the AYP online lessons and the enlightenment series books. Over the next 21 days, we will delve into various aspects of yoga asanas, as well as other complementary practices, to help you deepen your yoga practice and experience a sense of profound well-being.
Whether you are a beginner or an experienced practitioner, this course is designed to guide you on a journey of self-discovery, flexibility, strength, and balance. The main objective of this course is to help you to develop a strong personal practice in relation to Yoga Asana.
Each day, we will explore different yoga asanas, focusing on proper alignment, breath awareness, and the mind-body connection.
Throughout this course, we will draw inspiration from the teachings of Yogani, who has skillfully integrated traditional yoga practices with contemporary insights. His approach emphasises the practical application of yoga in everyday life, allowing us to experience the benefits of yoga on and off the mat.



"The program looks really nice! Great visual presentation with the relaxing sounds of an island paradise. I love all the content, and how the material is broken-down. It is really nicely done."
Richard Applegate

Multiple Devices Supported

Works on any device with a browser (Laptop, Tablet, Mobile)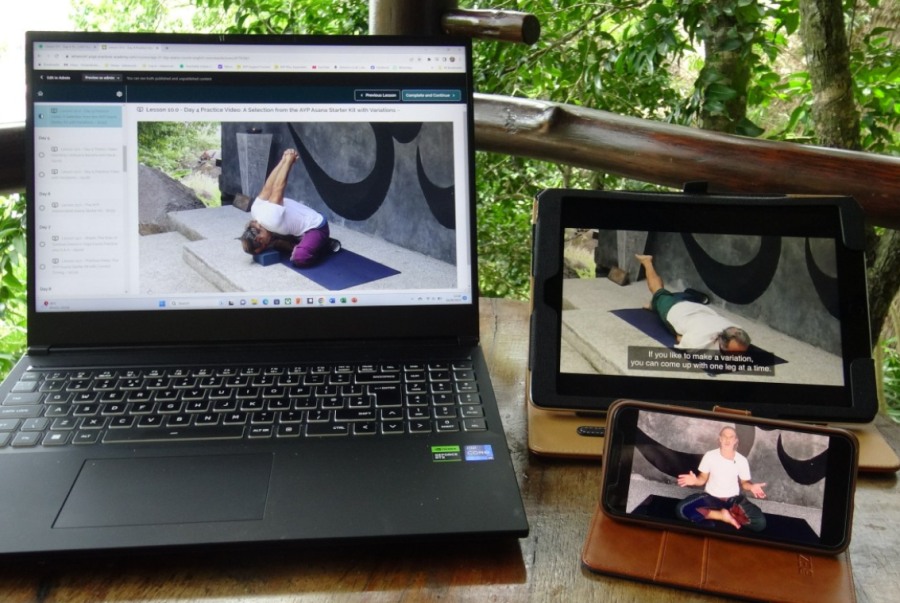 Discounted Bundle
If you enroll in the Deep Meditation 5-week video course with Tristan Dorling, and the 21-Day AYP Asana Video Course with Devrim Zahir, through this bundle offer, you will be paying 20% less than the cost of purchasing the two courses separately.



Other Courses Currently Available
At the moment there are two other video courses available on this website, which is an AYP Deep Meditation Course in English by Tristan Dorling and another in Portuguese by Freddy Issackson.



Check your inbox to confirm your subscription
About The Advanced Yoga Practices Academy

Advanced Yoga Practices Academy is a new site created to make the AYP teachings available as online video courses. The courses are taught by experienced teachers from around the world. The goal is to eventually have all of the AYP teachings and practices available as online video courses, in every language.
If you would like to donate to support this project, please use the button below.